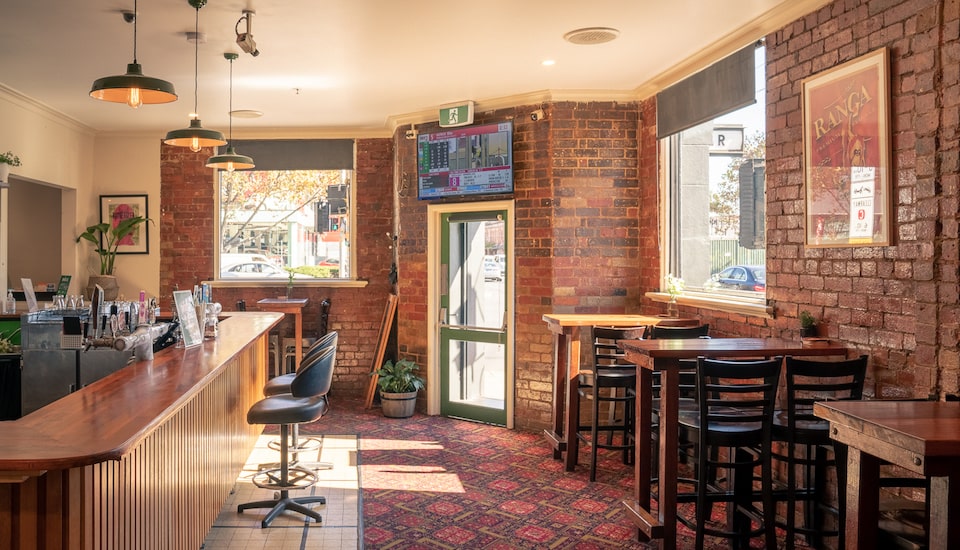 Yorkshire Hotel
48 Hoddle St,
Abbotsford
3067
Website:

Telephone:
Yorkshire Hotel in Abbotsford has 6 weekly specials including their Monday Parma & Drink special and also a Burger & Drink on Tuesday's. Check out all their cheap deals below!
At the Yorkshire big or small functions can be easily tailored to suit and our team are more than happy to help you celebrate your special occasion and make it a memorable one.

Whether it is a birthday party, farewell to family or friends, or a corporate event, all of our facilities are available for you to use including our two dining areas and outdoor sheltered beer garden. We are happy to also offer a range of finger foods and a private bar.
Specials at Yorkshire Hotel
Monday

Parma & Drink

$20.00

Every Monday (lunch and dinner) we have our Parma & drink combo (Boxer, Carlton Draught or a glass of house wine) for just $20. Served with chips & hand cut slaw.

Updated 8 months ago

Tuesday

Burger & Drink

$20.00

Every Tuesday we have our delicious Wagyu Beef Burger with chips on special with a choice of a pot of Carlton Draught, Boxer Lager or a glass of our house wines for just $20.

Updated 8 months ago

Wednesday

Steak

$20.00

Every Wednesday all day we have our 250g Porterhouse for just $20. Served with chips & hand cut slaw and your choice of red wine jus, green peppercorn sauce, or mushroom sauce.

Updated 8 months ago

Thursday

Curry & Schooners

$20.00

$20 curry special and your choice of house red or white for $6.00. Also serving schooners of Boxer Draught for $5.50.

Updated 8 months ago

Friday

Happy Hour

Various

Every Friday 5pm - 7pm at The Yorkshire Hotel we serve Schooners of Carlton Draught and Boxer Premium Lager for only $5.50 and glasses of house red or white are only $6.00.

Updated 8 months ago

Sunday

Sunday Roast

Various

Every Sunday All day, every week we are serving our Chefs Delicious Roast. Pork, Lamb, chicken or beef, every week is something different so give us a call or check out our Facebook page to see what we have on the menu this Sunday!

Updated 8 months ago
Other specials nearby today
comments powered by

Disqus