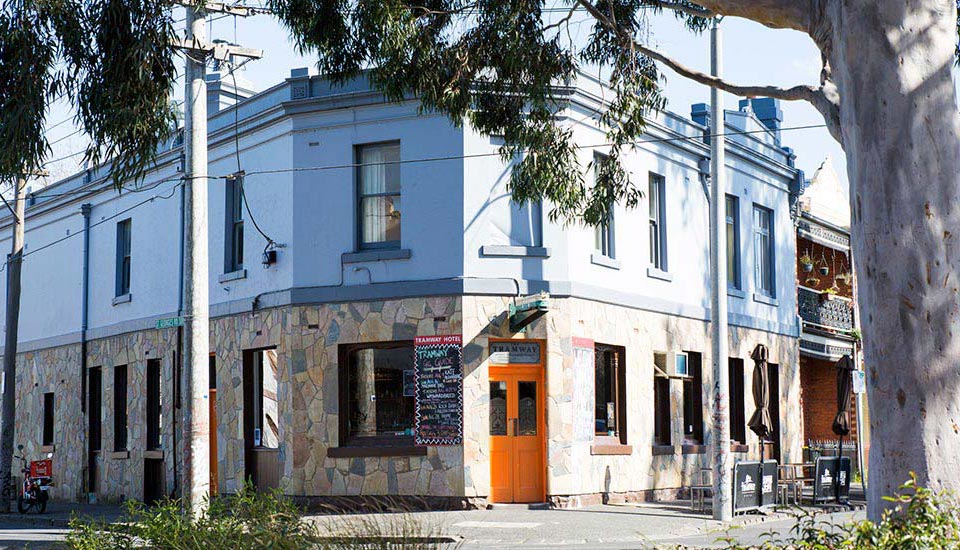 Tramway Hotel
165 Rae Street,
Fitzroy North
3068
Website:

Telephone:
Tramway Hotel in Fitzroy North has 0 weekly specials
No specials at the moment but still a great pub to check out in the back streets of Fitzroy.

Proudly serving independent beers, burgers & music.

The Tramway is located on the five ways roundabout of Rae st, Church st & St. Georges rd sth. It is an old fashioned Bernie Quinlan torpedo from the goal square of Brunswick st Football Oval, home of the Fitzroy FC.

A 2 minute stroll from the Fitzroy Bowls Club & Edinburgh Gardens.
Know of any special deals here?
Other specials nearby today
comments powered by

Disqus