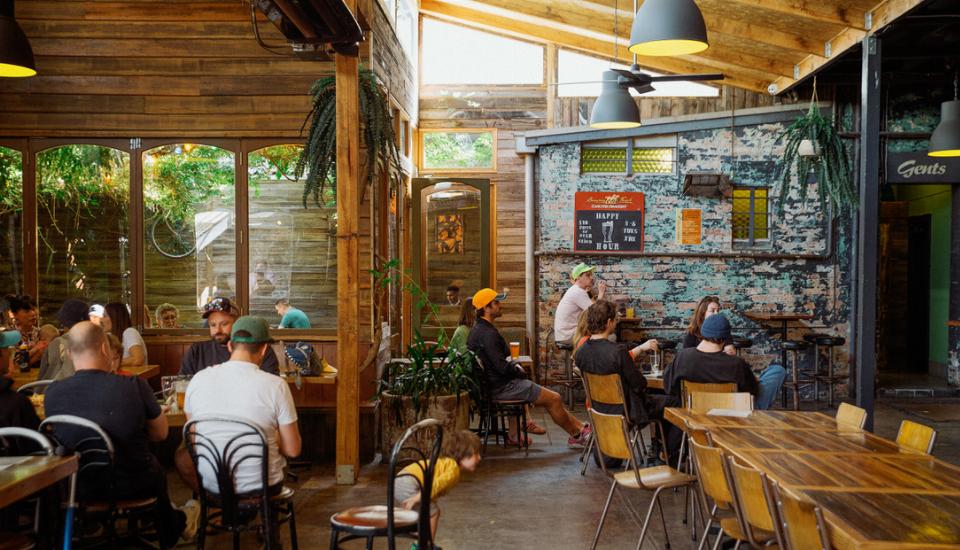 The Yarra Hotel
295 Johnston St,
Abbotsford
Website:

Telephone:
The Yarra Hotel in Abbotsford has 2 weekly specials including their Monday Half Price Vegetarian Food special and also a Half Price Vegetarian Food on Tuesday's. Check out all their cheap deals below!
Welcome to The Yarra Hotel Abbotsford. Depending how you look at it, we're either a couple years, or 160 years old.

We took over the joint in September 2013 and spent six months trying to find the old pub that was underneath there somewhere - and when we finally did weren't we ecstatic! It's a ripper!

The atrium beer garden is huge and heated; the band room rocks the best local and national talent on offer; and the kitchen's killer for pub classics and weekly specials.
Specials at The Yarra Hotel
Monday

Half Price Vegetarian Food

Various

Monday and Tuesday it's a choice of five veg mains under $11! Five veggie burgers with fries all $9, or five veg snacks starting from $2.50!

Updated 9 months ago

Tuesday

Half Price Vegetarian Food

Various

Monday and Tuesday it's a choice of five veg mains under $11! Five veggie burgers with fries all $9, or five veg snacks starting from $2.50!

Updated 9 months ago
Other specials nearby today
comments powered by

Disqus