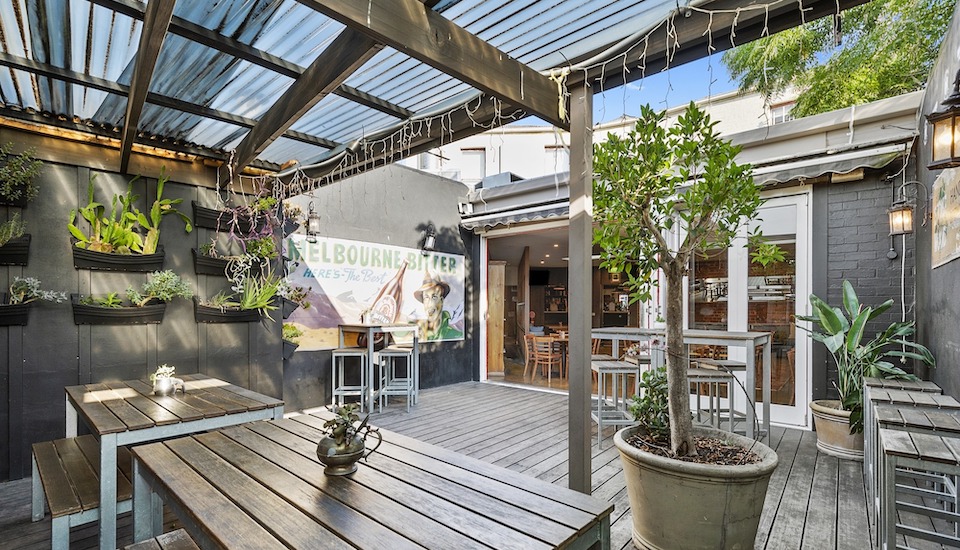 The Palace Hotel
505 City Rd,
South Melbourne
3205
Website:

Telephone:
The Palace Hotel in South Melbourne has 5 weekly specials including their Monday All Day Parma special and also a All Day Burgers on Tuesday's. Check out all their cheap deals below!
The Palace is the place to drink up the sun in summer in the leafy beer garden, kick back beside the open fire in winter, shoot some pool,
watch the footy, and knock back a few quality craft brews as well as all your favourite staple beers.
Specials at The Palace Hotel
Monday

All Day Parma

$15.00

Monday - Parma all day $15. Served with fries and salad.

Updated 10 months ago

Tuesday

All Day Burgers

$15.00

$15 all day

Updated 10 months ago

Wednesday

All Day Steak

$15.00

Steak all day $15 for 250g rump, served with fries and salad.

Updated 10 months ago

Thursday

Pie Day

Various

3 different pies to choose from all day Thursday

Updated 10 months ago

Sunday

Sunday Roast

$15.00

Sunday Roast served all day for only $15

Updated 10 months ago
Other specials nearby today
comments powered by

Disqus