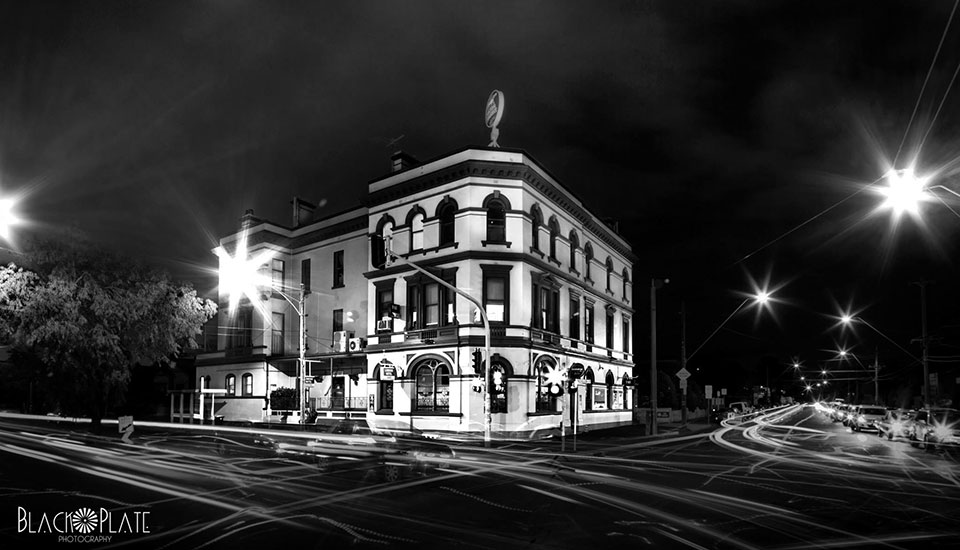 The Lomond Hotel
225 Nicholson Street,
Brunswick East
3057
Website:

Telephone:
The Lomond Hotel in Brunswick East has 5 weekly specials including their Monday Cheap Pints special and also a $14 Bar Meals on Monday's. Check out all their cheap deals below!
The Lomond Hotel is located on the north-west corner of Nicholson Street and Blyth Street, Brunswick East. Melbourne, Victoria, Australia.

It opened in 1888 as the Albert Hotel (after Prince Albert), and was renamed Lomond Hotel in the 1930s. At the time of its construction, the area was sparsely populated, however a land-boom was quickly sweeping the area. Early patrons came from the nearby Butler's Brickyard, and is still a much loved venue of the working people.

It's extremely relaxed and friendly, much in the style of the country family pub. Patrons come from every corner of the globe, and it is common for painters and brickies to be sharing the bar with famous actors, Sea Shepherd's anti-whaling crew, local and international musicians, and music lovers from all walks of life.

There is a strong sense of community and support... and one of the last musician's pub left in Melbourne. There is always time for the song at the Lomond. There is also an impressive wine list and a mouth watering menu open for lunch and dinner that caters from bangers and mash to the gourmet end of the spectrum.
Specials at The Lomond Hotel
Monday

Cheap Pints

$8.00

$8 pints from all the taps on Monday nights

Updated 9 months ago

Monday

$14 Bar Meals

$14.00

Monday to Thursday Bar meal specials only $14

Updated 9 months ago

Tuesday

$14 Bar Meals

$14.00

Monday to Thursday Bar meal specials only $14

Updated 9 months ago

Wednesday

$14 Bar Meals

$14.00

Monday to Thursday Bar meal specials only $14

Updated 9 months ago

Thursday

$14 Bar Meals

$14.00

Monday to Thursday Bar meal specials only $14

Updated 9 months ago
Other specials nearby today
comments powered by

Disqus