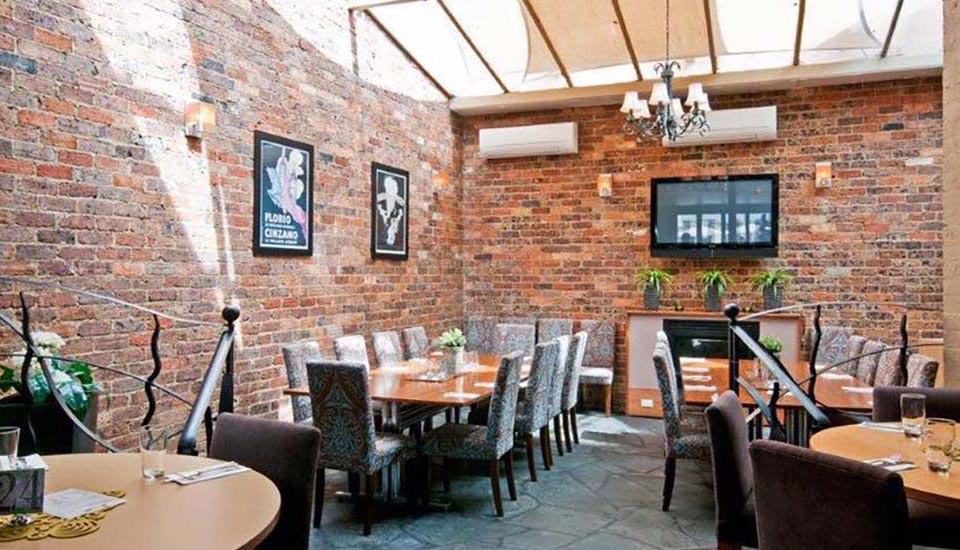 The Laurel Hotel
289 Mount Alexander Rd,
Ascot Vale
3032
Website:

Telephone:
The Laurel Hotel in Ascot Vale has 8 weekly specials including their Monday Steak All Day special and also a Happy Hour on Monday's. Check out all their cheap deals below!
The Laurel Hotel has been in existance since 1853. It is owned and run by mother and daughter team Christine Day and Loren Smith who have owned the hotel since May 2008. It is your local corner pub with a little bit more... and No pokies!!!
Enjoy traditonal pub fare plus many more options in the TAB / Sports Bar area and Roof Top Beer Garden...Or aim for a more upmarket meal in 'Bistro 289' which you enter on the Mt Alexander rd entrance.

Loren and Christine has been continually renovating and upgrading all area's of the hotel over the past 4 years introducing a Rooftop Beer garden in 2011, Upstairs Function area in 2009, Full Pub TAB in 2010 and 'Bistro 289' in August 2012.

Pop in and say Hello to us or one of our friendly staff members, enjoy a nice cold beer, a wine from our extensive wine list, a yummy meal (check out our weekly specials) and just enjoy.....
Specials at The Laurel Hotel
Monday

Steak All Day

$18.00

Monday Steak Lunch & Dinner Porterhouse: $18 Scotch Fillet: $20 Served with chips, salad and sauce. Add vegetables +$2

Updated 10 months ago

Monday

Happy Hour

Various

5:30 - 6:30pm week nights. $4 beers & cider. $5.50 house wines and $10 snack menu.

Updated 10 months ago

Tuesday

$16 Burger Day

$16.00

Come down to the Laurel for a $16 Burger! Our own list, with our own twist. Try our double cheese supreme for $20. ALL DAY

Updated 10 months ago

Tuesday

Happy Hour

Various

5:30 - 6:30pm week nights. $4 beers & cider. $5.50 house wines and $10 snack menu.

Updated 10 months ago

Wednesday

Wednesday Trivia

FREE

Free Quizzame Interactive Trivia/ $6.50 Schooners and house wines. $17 Meals

Updated 10 months ago

Wednesday

Happy Hour

Various

5:30 - 6:30pm week nights. $4 beers & cider. $5.50 house wines and $10 snack menu.

Updated 10 months ago

Thursday

Parma Day

$14.00

$14 all day served with chips & salad and $6.50 schooners & house wines. Parma types: traditional, jalapeno, italiano, americano, hawaiian, scallopini, eggplant & parma of the month.

Updated 10 months ago

Friday

Happy Hour

Various

5:30 - 6:30pm week nights. $4 beers & cider. $5.50 house wines and $10 snack menu.

Updated 10 months ago
Other specials nearby today
comments powered by

Disqus