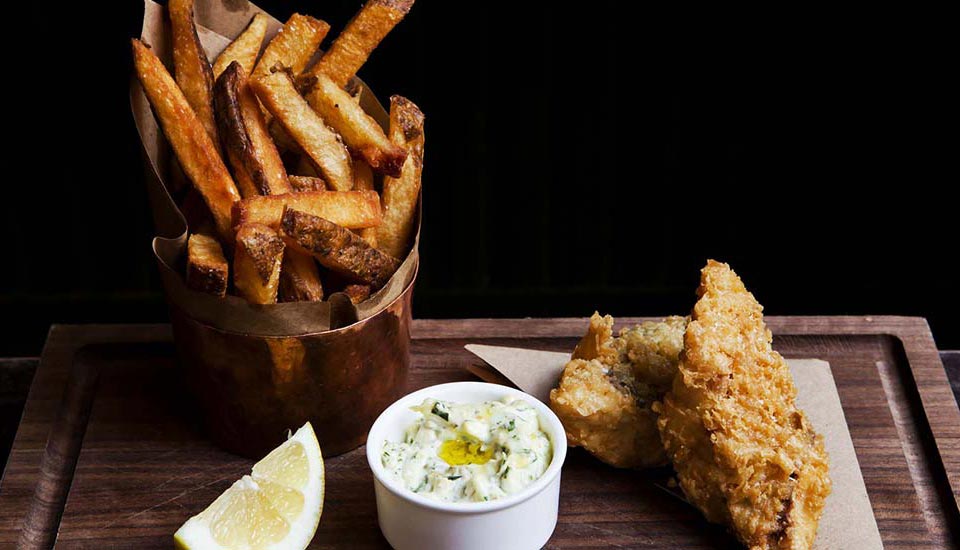 The Hotel Albion
146 Evans Street,
Port Melbourne
3207
Website:

Telephone:
The Hotel Albion in Port Melbourne has 10 weekly specials including their Monday Locals Night special and also a Happy Hour on Monday's. Check out all their cheap deals below!
Recognised as a landmark of Port Melbourne, The Hotel Albion offers both an elegant fine dining experience with Modern Australian cuisine as well as sensational quality pub-grub classics that keep them coming back for more!

Offering a la carte dining for lunch and dinner as well as daily specials, there's something for everyone at The Hotel Albion.
Specials at The Hotel Albion
Monday

Locals Night

$15.50

Locals Night - All pub meals $15.50

Updated 10 months ago

Monday

Happy Hour

$3.00

Monday to Thursday 5pm-6pm Friday 5pm-7pm $3 pots, $5 schooners, $6 pints of house beer $3.5 house wine $6 house spirits $6 corona

Updated 6 months ago

Tuesday

Locals Night

$15.50

Locals Night - All pub meals $15.50

Updated 10 months ago

Tuesday

Happy Hour

$3.00

Monday to Thursday 5pm-6pm Friday 5pm-7pm $3 pots, $5 schooners, $6 pints of house beer $3.5 house wine $6 house spirits $6 corona

Updated 6 months ago

Wednesday

Parma Night

Various

Choice of 10 parma toppings plus $6 pints - Take the Double Parma Challenge and spin the Wheel of Glory

Updated 11 months ago

Wednesday

Happy Hour

$3.00

Monday to Thursday 5pm-6pm Friday 5pm-7pm $3 pots, $5 schooners, $6 pints of house beer $3.5 house wine $6 house spirits $6 corona

Updated 6 months ago

Thursday

$5 Taco Night

$5.00

$5 Taco Night - $4 Tequila Shots, $4 Glass of Sangria, $6 Coronas Take the 12 Tacos in 12 Minutes Challenge and spin the Wheel of Glory

Updated 11 months ago

Thursday

Andre

$13.90

Steak Day $13.90 Porterhouse steak with chips and salad. 12pm-3pm, 5:30pm-9pm

Updated 6 months ago

Thursday

Happy Hour

$3.00

Monday to Thursday 5pm-6pm Friday 5pm-7pm $3 pots, $5 schooners, $6 pints of house beer $3.5 house wine $6 house spirits $6 corona

Updated 6 months ago

Friday

Happy Hour

$3.00

Monday to Thursday 5pm-6pm Friday 5pm-7pm $3 pots, $5 schooners, $6 pints of house beer $3.5 house wine $6 house spirits $6 corona

Updated 6 months ago
Other specials nearby today
comments powered by

Disqus