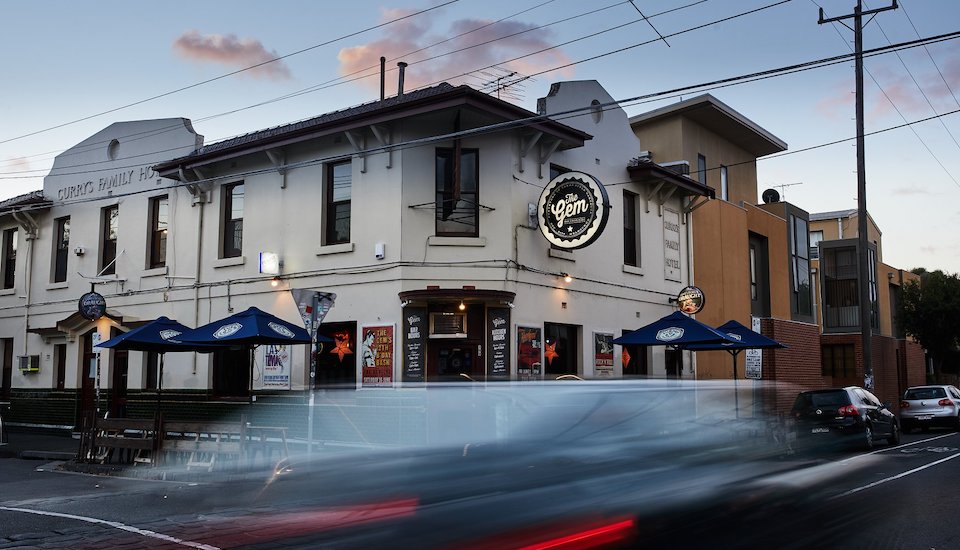 The Gem Bar & Dining
289 Wellington Street,
Collingwood
Website:

Telephone:
The Gem Bar & Dining in Collingwood has 7 weekly specials including their Tuesday Steak Night special and also a Happy Hour on Tuesday's. Check out all their cheap deals below!
With great food and drink six nights a week, and some of Melbourne's best live music and DJs on the weekends, it's pretty easy to see why so many folks love to call The Gem in Collingwood their very own pub.

Drop in sometime and see why the critics rate our pub grub as some of the best damn pub food in Melbourne. We were also the original southern cuisine pub in Melbourne – and don't forget our famous Sunday Texas BBQ!

Great music. Great food. A great Collingwood pub. A great Melbourne pub.
Specials at The Gem Bar & Dining
Tuesday

Steak Night

$16.00

Steak night every Tuesday at The Gem only $16

Updated 9 months ago

Tuesday

Happy Hour

Various

4pm - 7pm Unwind after work with Half-price tacos Wings & Texas fries plus $6 pints

Updated 9 months ago

Wednesday

Happy Hour

Various

4pm - 7pm Unwind after work with Half-price tacos Wings & Texas fries plus $6 pints

Updated 9 months ago

Thursday

Happy Hour

Various

4pm - 7pm Unwind after work with Half-price tacos Wings & Texas fries plus $6 pints

Updated 9 months ago

Friday

Happy Hour

Various

4pm - 7pm Unwind after work with Half-price tacos Wings & Texas fries plus $6 pints

Updated 9 months ago

Saturday

Weekend Texas BBQ

$28.00

Come and try our authentic Texas style BBQ. We're talking about smoked ribs, brisket, pulled pork, hot link sausage and our delicious house made BBQ sauce! Every weekend at The Gem.

Updated 9 months ago

Sunday

Weekend Texas BBQ

$28.00

Come and try our authentic Texas style BBQ. We're talking about smoked ribs, brisket, pulled pork, hot link sausage and our delicious house made BBQ sauce! Every weekend at The Gem.

Updated 9 months ago
Other specials nearby today
comments powered by

Disqus