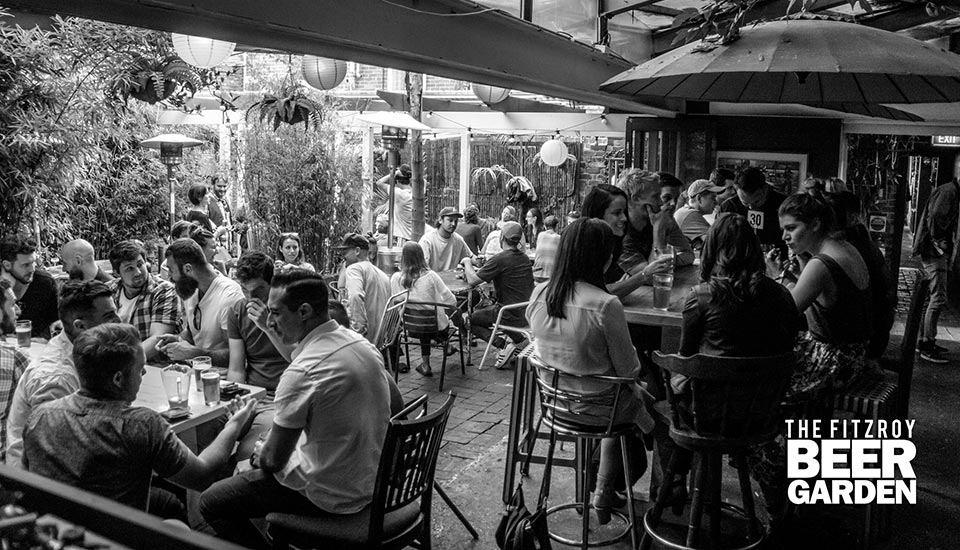 The Fitzroy Beer Garden
243-245 Gertrude Street,
Fitzroy
3065
Website:

Telephone:
The Fitzroy Beer Garden in Fitzroy has 5 weekly specials including their Wednesday Parma Night special and also a Steak Night on Thursday's. Check out all their cheap deals below!
The Fitzroy Beer Garden is a great, chilled out place with good food, awesome staff & an amazing Garden.

We have Cold Beer from the keg and the fridge, Wine, Absinthe, Spirits, Cocktails, Food, Trivia, DJ's and lots of events throughout the year.

So swing by, have a drink, relax, enjoy.

Be advised though - we always have Jager for Breakfast!
Specials at The Fitzroy Beer Garden
Wednesday

Parma Night

$10.00

Sauce will spill! The Chicken vs the Egg!

Updated 1 year ago - may be way outdated

Thursday

Steak Night

$15.00

Porterhouse steak with red wine jus, crinkle cut fries, slaw and a glass of house wine.

Updated 1 year ago - may be way outdated

Friday

Cheesburger and Pot

$10.00

Every Friday & Saturday LUNCH - $10 cheesburger, fries and a pot

Updated 11 months ago

Saturday

Cheesburger and Pot

$10.00

Every Friday & Saturday LUNCH - $10 cheesburger, fries and a pot

Updated 11 months ago

Sunday

Sunday Sessions

Various

When we are simply awesome!

Updated 1 year ago - may be way outdated
Other specials nearby today
comments powered by

Disqus