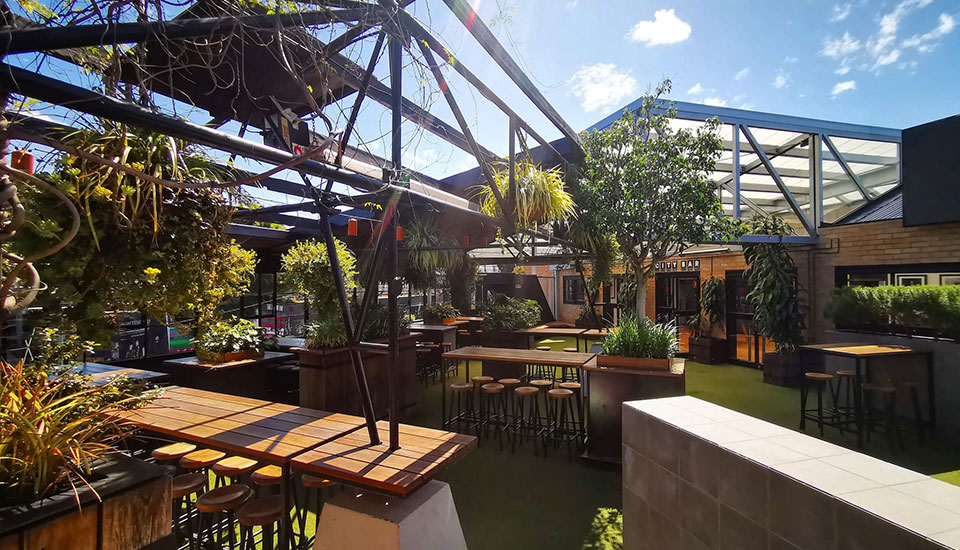 The Corner Hotel
57 Swan St,
Richmond
3121
Website:

Telephone:
The Corner Hotel in Richmond has 9 weekly specials including their Tuesday Locals Lunch special and also a $15 Locals Lunch on Tuesday's. Check out all their cheap deals below!
The Corner Hotel has been completely renovated upstairs with indoor/outdoor dining, a great new menu and plenty to drink.

A brilliant space a stone's throw from the MCG. Still amazing live music every week downstairs. Get in to the all new Corner Hotel and check it out!
Specials at The Corner Hotel
Tuesday

Locals Lunch

$15.00

12pm - 4pm - eat like a local from our $15 lunch menu Tuesday to Thursday

Updated 10 months ago

Tuesday

$15 Locals Lunch

$15.00

Rolling out some ripping lunchtime specials for all of you lucky enough to live and work in the ol' 3121!

Updated 7 months ago

Wednesday

Trivia

FREE

From 7:30pm. Food and drink specials every week!

Updated 10 months ago

Wednesday

Locals Lunch

$15.00

12pm - 4pm - eat like a local from our $15 lunch menu Tuesday to Thursday

Updated 10 months ago

Wednesday

$15 Locals Lunch

$15.00

Rolling out some ripping lunchtime specials for all of you lucky enough to live and work in the ol' 3121!

Updated 7 months ago

Thursday

Locals Lunch

$15.00

12pm - 4pm - eat like a local from our $15 lunch menu Tuesday to Thursday

Updated 10 months ago

Thursday

$15 Locals Lunch

$15.00

Rolling out some ripping lunchtime specials for all of you lucky enough to live and work in the ol' 3121!

Updated 7 months ago

Friday

$15 Locals Lunch

$15.00

Rolling out some ripping lunchtime specials for all of you lucky enough to live and work in the ol' 3121!

Updated 7 months ago

Sunday

Sunday Barbie

Various

BBQ and Cocktail Jugs specials on the rooftop.

Updated 10 months ago
Other specials nearby today
comments powered by

Disqus