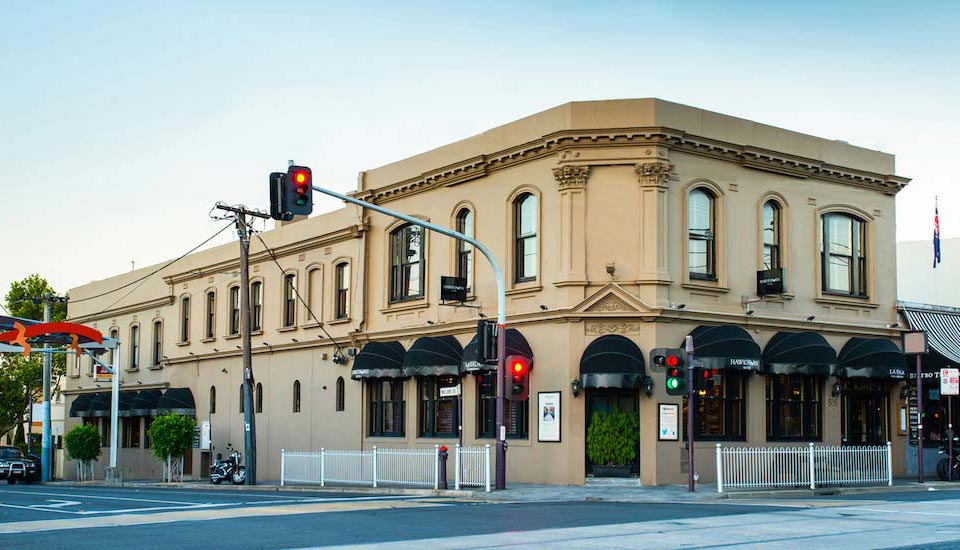 The Bush Inn
505 Malvern Road,
Toorak
3142
Website:

Telephone:
The Bush Inn in Toorak has 12 weekly specials including their Monday Steak & Chips special and also a Happy Hour everyday on Monday's. Check out all their cheap deals below!
Historically known and associated with the earliest period of development in the area.

The Bush Inn became an important community meeting place and within its first 5 years a popular place to stop for people traveling with their horse and cart to and from the city.

The Bush inn had a great reputation from far and wide for serving exceptional quality food, you could rest assured that you would always receive a sensational meal at The bush Inn.

Our goal is to be the best steakhouse in Melbourne and bring The Bush Inn back to its former glory. We believe in quality, tradition and simplicity

We like to think of The Bush Inn Hotel as your own special place where you can celebrate and socialise with family, friends and associates.
Specials at The Bush Inn
Monday

Steak & Chips

$15.00

Steak & Chips Monday Nights

Updated 10 months ago

Monday

Happy Hour everyday

Various

5pm - 7pm everyday! $5 schooners of Draught & House Wine. $3 pots of Draught.

Updated 10 months ago

Tuesday

Burger & Chips

$15.00

$15 Burger & Chips

Updated 10 months ago

Tuesday

Happy Hour everyday

Various

5pm - 7pm everyday! $5 schooners of Draught & House Wine. $3 pots of Draught.

Updated 10 months ago

Wednesday

Parma & Chips

$15.00

$15 parma & chips

Updated 10 months ago

Wednesday

Happy Hour everyday

Various

5pm - 7pm everyday! $5 schooners of Draught & House Wine. $3 pots of Draught.

Updated 10 months ago

Thursday

Fish and Chips

$15.00

$15 Fish n Chips

Updated 10 months ago

Thursday

Happy Hour everyday

Various

5pm - 7pm everyday! $5 schooners of Draught & House Wine. $3 pots of Draught.

Updated 10 months ago

Friday

Happy Hour everyday

Various

5pm - 7pm everyday! $5 schooners of Draught & House Wine. $3 pots of Draught.

Updated 10 months ago

Saturday

Happy Hour everyday

Various

5pm - 7pm everyday! $5 schooners of Draught & House Wine. $3 pots of Draught.

Updated 10 months ago

Sunday

Kids eat free all day

Various

All day, kids eat free at The Bush Inn

Updated 10 months ago

Sunday

Happy Hour everyday

Various

5pm - 7pm everyday! $5 schooners of Draught & House Wine. $3 pots of Draught.

Updated 10 months ago
Other specials nearby today
comments powered by

Disqus