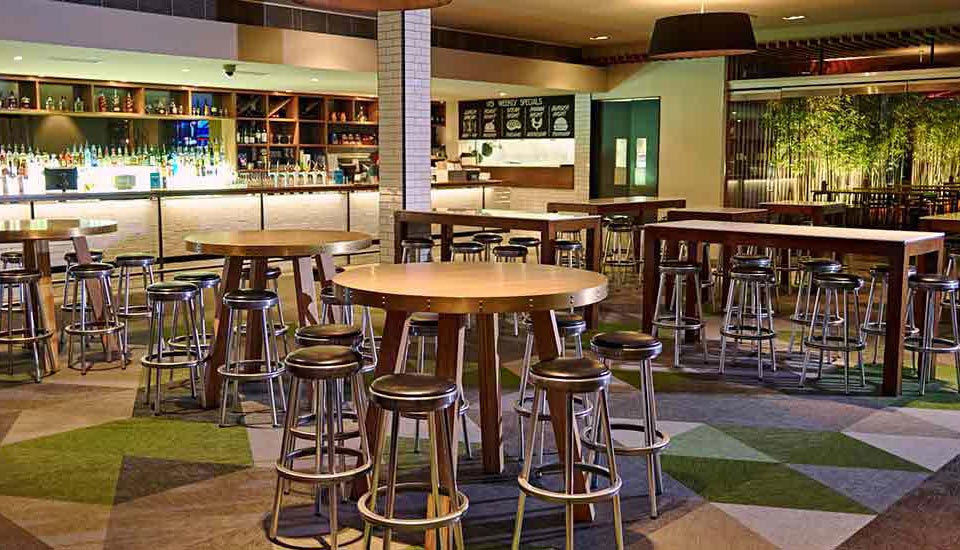 Precinct Hotel
60 Swan Street,
Richmond
3121
Website:

Telephone:
Precinct Hotel in Richmond has 11 weekly specials including their Monday $15 Lunch Break special and also a 2-4-1 Dinner on Monday's. Check out all their cheap deals below!
Spanning a colourful history in previous incarnations as The Greyhound established in 1852, rebuilt as The Depot in 1926, and then renovated in 2008 as The Precinct Hotel, this iconic building continues an ever-growing legacy, upping the ante once again by delivering another amazing transformation.

Celebrating the best of Melbourne, The Precinct Hotel is your venue to watch all the sporting action, enjoy live music and experience incredible pub food.

Located amongst the hustle and bustle of Swan Street, only moments away from sporting and entertainment arenas, step off Richmond station and breeze into The new Precinct Hotel.
Specials at Precinct Hotel
Monday

$15 Lunch Break

$15.00

Weekdays | 12pm - 3pm $15 Lunch Break, menu items changes regularly

Updated 11 months ago

Monday

2-4-1 Dinner

Various

5pm - 9pm Get two main meals for the price of one on selected Precinct classics

Updated 10 months ago

Tuesday

$15 Lunch Break

$15.00

Weekdays | 12pm - 3pm $15 Lunch Break, menu items changes regularly

Updated 11 months ago

Tuesday

Steak Night

$15.00

5pm - 9pm: A different cut each week with chips, salad & gravy

Updated 10 months ago

Wednesday

$15 Lunch Break

$15.00

Weekdays | 12pm - 3pm $15 Lunch Break, menu items changes regularly

Updated 11 months ago

Wednesday

Parma Night

$15.00

5pm-9pm Choice of 5 flavours: classic with smoked ham, mediterranean, spicy mexican, meatlovers & tropical

Updated 10 months ago

Thursday

$15 Lunch Break

$15.00

Weekdays | 12pm - 3pm $15 Lunch Break, menu items changes regularly

Updated 11 months ago

Thursday

Burger Night

$15.00

5pm-9pm Precinct beef burger, southern fried chicken burger & a weekly burger special

Updated 10 months ago

Friday

$15 Lunch Break

$15.00

Weekdays | 12pm - 3pm $15 Lunch Break, menu items changes regularly

Updated 11 months ago

Friday

Happy Hour

$5.00

7pm - 9pm Happy hour $5 drink specials Friday and Saturday

Updated 11 months ago

Saturday

Happy Hour

$5.00

7pm - 9pm Happy hour $5 drink specials Friday and Saturday

Updated 11 months ago
Other specials nearby today
comments powered by

Disqus