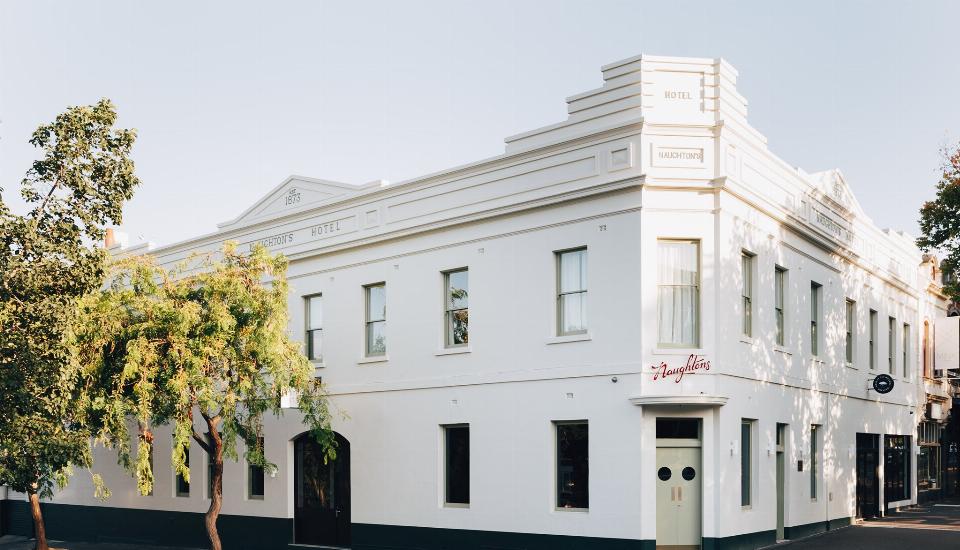 Naughton's Parkville Hotel
43 Royal Parade,
Parkville
Website:

Telephone:
Naughton's Parkville Hotel in Parkville has 7 weekly specials including their Monday Pizza & Pasta Local's Night special and also a Weekday Lunch Burgers & Pot on Monday's. Check out all their cheap deals below!
The same Naughtons you know and love, with cold beers and warm service.

Mondays local night, Tuesdays Trivia and Wednesdays Parma Project.
Specials at Naughton's Parkville Hotel
Monday

Pizza & Pasta Local's Night

$16.00

$16 pizza and pasta's on Monday

Updated 9 months ago

Monday

Weekday Lunch Burgers & Pot

$19.00

Lunch special weekdays: $19 burger & pot

Updated 9 months ago

Tuesday

Weekday Lunch Burgers & Pot

$19.00

Lunch special weekdays: $19 burger & pot

Updated 9 months ago

Wednesday

Parma Project

$17.50

Parma menu $17.50 Wednesday nights

Updated 9 months ago

Wednesday

Weekday Lunch Burgers & Pot

$19.00

Lunch special weekdays: $19 burger & pot

Updated 9 months ago

Thursday

Weekday Lunch Burgers & Pot

$19.00

Lunch special weekdays: $19 burger & pot

Updated 9 months ago

Friday

Weekday Lunch Burgers & Pot

$19.00

Lunch special weekdays: $19 burger & pot

Updated 9 months ago
Other specials nearby today
comments powered by

Disqus