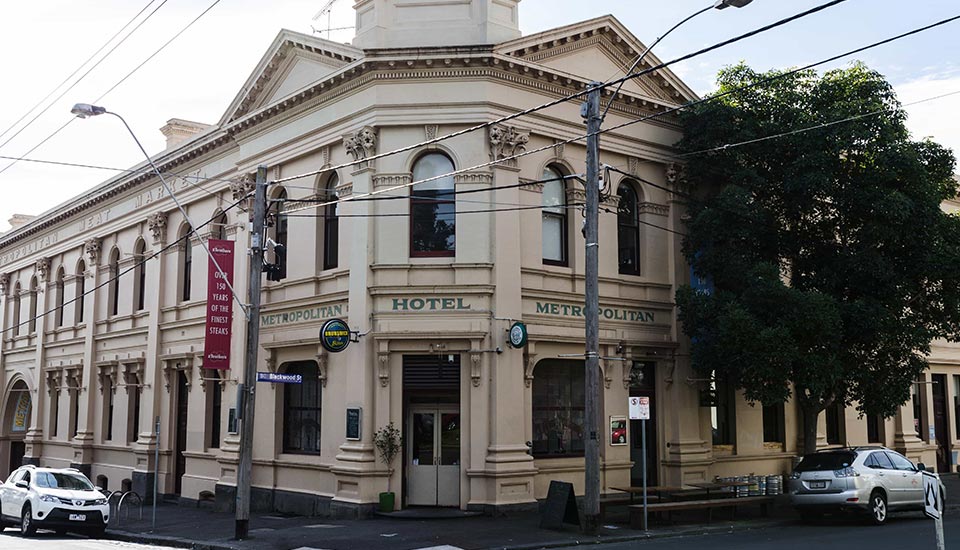 Metropolitan Hotel
36-42 Courtney Street,
North Melbourne
3051
Website:

Telephone:
Metropolitan Hotel in North Melbourne has 5 weekly specials including their Monday Express Lunch special and also a Express Lunch on Tuesday's. Check out all their cheap deals below!
This grand establishment, the Metropolitan Meat Market, built in 1874 is etched in the history and tradition of Melbourne. At the heart of the building is the Hotel, which helped service the meat workers.

Today The Metropolitan Hotel crew takes pride in its beautiful rooms and stained glass windows by delivering an elegant pub and dining room with a friendly feel. Come in and enjoy the highest quality food, craft beer and boutique wine.
Specials at Metropolitan Hotel
Monday

Express Lunch

Various

Express Lunch menu available weekdays 12-3pm

Updated 9 months ago

Tuesday

Express Lunch

Various

Express Lunch menu available weekdays 12-3pm

Updated 9 months ago

Wednesday

Express Lunch

Various

Express Lunch menu available weekdays 12-3pm

Updated 9 months ago

Thursday

Express Lunch

Various

Express Lunch menu available weekdays 12-3pm

Updated 9 months ago

Friday

Express Lunch

Various

Express Lunch menu available weekdays 12-3pm

Updated 9 months ago
Other specials nearby today
comments powered by

Disqus