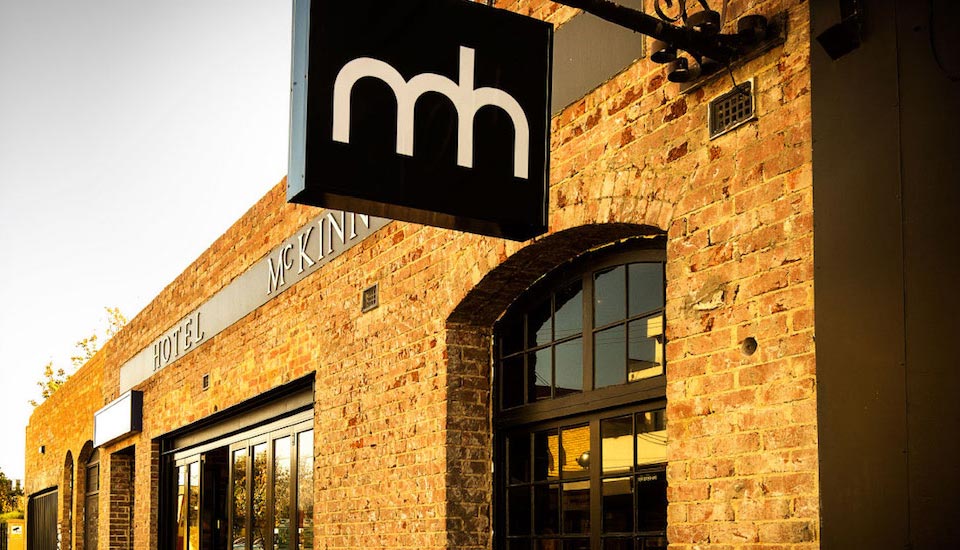 McKinnon Hotel
251 McKinnon Road,
McKinnon
3204
Website:

Telephone:
McKinnon Hotel in McKinnon has 2 weekly specials including their Monday Trivia special and also a Wine Club on Wednesday's. Check out all their cheap deals below!
Under new management since 2008, McKinnon Hotel has managed to remain one of the few truly 'local pubs' to the area. The McKinnon Hotel was originally established in 1861 as the Gardeners Arms Hotel, the first local pub to the surrounding market gardens. We proudly support our local sporting clubs and communities.

After a recent revamp the McKinnon hotel is now a unique old style hotel with all the modern features to make it a relaxed venue where the focus is always on our customers comfort & experience.

There is a public bar & lounge bar both with an extensive range of beer wine and spirits, a fully licensed bistro with a seating capacity of 140 + diners, a private boutique function room for hire as well as a drive through bottle-shop with competitive weekly specials.

Whether your occasion is a quiet catch up over a glass of wine or two, or simply to enjoy an icy cold beer whilst watching the latest sporting events, the McKinnon has it covered.
Specials at McKinnon Hotel
Monday

Trivia

FREE

6.30pm for Food - 8pm for Trivia IN OUR FUNCTION ROOM - BOOKINGS ESSENTIAL!

Updated 9 months ago

Wednesday

Wine Club

Various

Shopping, Fun, Free wine tasting. Tickets $10 including a glass of wine on arrival. A fun night out where you can sample wines from a local boutique winery, shop from an exclusive selection of innovative businesses, catch up with friends, and have a great night out. Everyone is welcome! If you have a small business: It is a great opportunity to personally connect with your customers, showcase your service or merchandise, makes sales on the night, and build connections for the future.

Updated 9 months ago
Other specials nearby today
comments powered by

Disqus