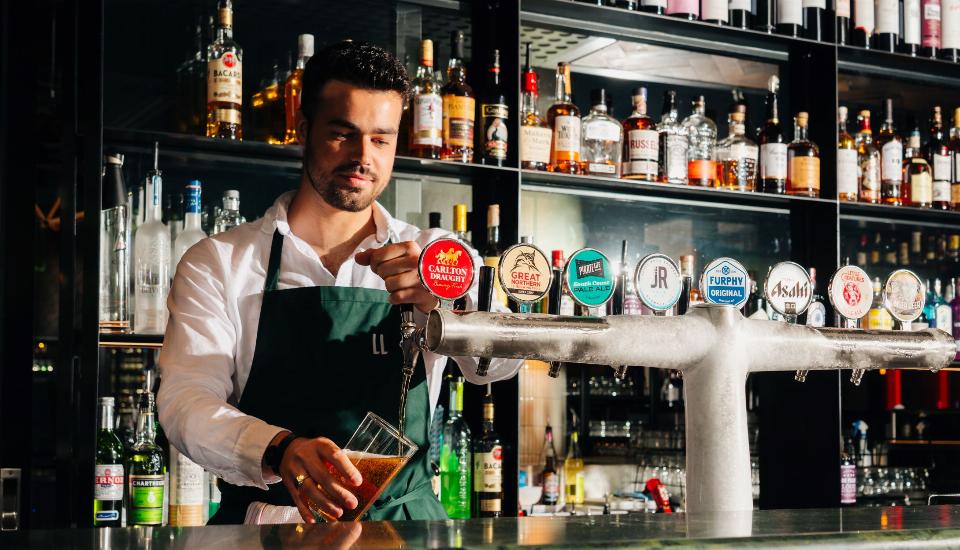 Ludlow Bar and Dining Room
6 Riverside Quay,
Southbank
3006
Website:

Telephone:
Ludlow Bar and Dining Room in Southbank has 9 weekly specials including their Monday Steak Night special and also a Ludlow $20 Lunch on Monday's. Check out all their cheap deals below!
Discover Ludlow Bar & Dining Room, a spectacularly located Southbank restaurant on the banks of the Yarra. A grotto inspired, uniquely Melbourne drinking and dining destination featuring riverside barbecue and bar, cocktail lounge and dining room.

Ludlow Bar & Terrace is open every day from 11am for brunch, lunch, dinner & drinks.

Ludlow Dining Room is open for dinner from 5.30pm every night. Call 9699 1676 to reserve a table.

Open 7 days 11am until late.
Specials at Ludlow Bar and Dining Room
Monday

Steak Night

$20.00

Chefs choice of cut, comes with fries and a pot of local craft beer or glass of vino

Updated 9 months ago

Monday

Ludlow $20 Lunch

$20.00

Week day Lunch: Choose from 4 bar meals with a local craft pint or glass of vino

Updated 9 months ago

Tuesday

Beef Ribs

$20.00

Tuesday Nights, caramelised beef ribs, peanuts, chilli, coriander, onion rings, a pot of local craft beer or glass of wine $20.

Updated 9 months ago

Tuesday

Ludlow $20 Lunch

$20.00

Week day Lunch: Choose from 4 bar meals with a local craft pint or glass of vino

Updated 9 months ago

Wednesday

Ludlow $20 Lunch

$20.00

Week day Lunch: Choose from 4 bar meals with a local craft pint or glass of vino

Updated 9 months ago

Thursday

Coktails

$10.00

From 5pm Thursday & Saturday "The Complete List" only $10 til late Your Saturday just got better!! Saturdays from 8pm until 11pm $10 Selected Cocktails

Updated 9 months ago

Thursday

Ludlow $20 Lunch

$20.00

Week day Lunch: Choose from 4 bar meals with a local craft pint or glass of vino

Updated 9 months ago

Friday

Ludlow $20 Lunch

$20.00

Week day Lunch: Choose from 4 bar meals with a local craft pint or glass of vino

Updated 9 months ago

Saturday

Coktails

$10.00

From 5pm Thursday & Saturday "The Complete List" only $10 til late Your Saturday just got better!! Saturdays from 8pm until 11pm $10 Selected Cocktails

Updated 9 months ago
Other specials nearby today
comments powered by

Disqus