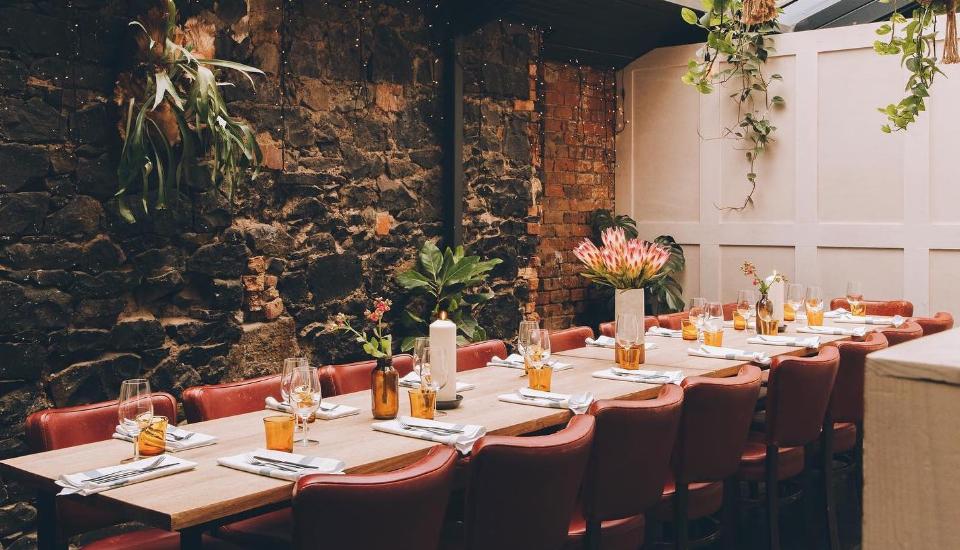 Grace Darling Hotel
114 Smith St,
Collingwood
3066
Website:

Telephone:
Grace Darling Hotel in Collingwood has 7 weekly specials including their Monday $15 Counter Lunch special and also a $15 Counter Lunch on Tuesday's. Check out all their cheap deals below!
Whether you want pub classics with a crafty twist, a cheeky red taken on a Chesterfield by an open fire, a candlelit dinner for two in a leafy atrium, or a special occasion in a spooky-cellar- turned-private-dining-room – this is the joint for you.

Feast on seasonal produce, free range and organic fare. Wash it down with a drop from our boutique wine list (focused on locally produced and small owner growers), or one of a large selection of local and international beers. Housemade pickles, preserves and local cheeses are served up peasant-style, alongside slow-cooked Sunday roasts served to juicy perfection in traditional cast iron pots.
Specials at Grace Darling Hotel
Monday

$15 Counter Lunch

$15.00

Weekdays from 12-3pm, enjoy you choice of Angus Burger, Veg Burger or Duck Ragu Pasta for just $15. With a free pot of Coopers beer or Coldstream cider included, you can't go wrong.

Updated 1 year ago - may be way outdated

Tuesday

$15 Counter Lunch

$15.00

Weekdays from 12-3pm, enjoy you choice of Angus Burger, Veg Burger or Duck Ragu Pasta for just $15. With a free pot of Coopers beer or Coldstream cider included, you can't go wrong.

Updated 1 year ago - may be way outdated

Wednesday

Burger Night

$9.00

Proudly presenting Burger Night! Delicious Wagyu Beef Cheeseburgers with handcut fries at the outrageous price of $9 every Wednesday! All other (big) burgers, $15. Combine that with a few cheeky $5 picklebacks, $5 onion rings and you've got a banging little midweek night out. How could you say no? See you Wednesday...

Updated 1 year ago - may be way outdated

Wednesday

Pasta Night

$15.00

PASTA NIGHT at The Grace! For $15 choose from a delicious selection of rotating pasta dishes! Carafes of red or white wine are also on offer for only 12 bucks! Featuring DJ FRANKIE TOPAZ (Total Giovanni) playing the Italo-Disco & House all night!

Updated 1 year ago - may be way outdated

Wednesday

$15 Counter Lunch

$15.00

Weekdays from 12-3pm, enjoy you choice of Angus Burger, Veg Burger or Duck Ragu Pasta for just $15. With a free pot of Coopers beer or Coldstream cider included, you can't go wrong.

Updated 1 year ago - may be way outdated

Thursday

$15 Counter Lunch

$15.00

Weekdays from 12-3pm, enjoy you choice of Angus Burger, Veg Burger or Duck Ragu Pasta for just $15. With a free pot of Coopers beer or Coldstream cider included, you can't go wrong.

Updated 1 year ago - may be way outdated

Friday

$15 Counter Lunch

$15.00

Weekdays from 12-3pm, enjoy you choice of Angus Burger, Veg Burger or Duck Ragu Pasta for just $15. With a free pot of Coopers beer or Coldstream cider included, you can't go wrong.

Updated 1 year ago - may be way outdated
Other specials nearby today
comments powered by

Disqus