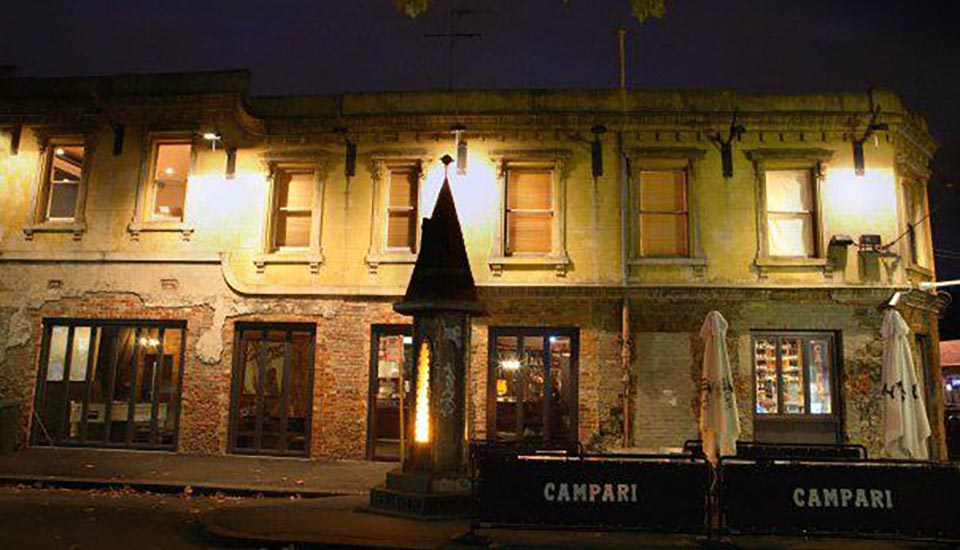 Evelyn Hotel
351 Brunswick Street,,
Fitzroy
3065
Website:

Telephone:
Evelyn Hotel in Fitzroy has 8 weekly specials including their Monday Happy Hour special and also a Jugs Special on Monday's. Check out all their cheap deals below!
The Evelyn Hotel public bar has been a favorite spot for regulars and out-of-towners for the last forty years.

It boasts a sought after meeting hub that welcomes punters a chance to mingle in the festive atmosphere of the iconic Brunswick Street strip.

Although there are no meals on offer, we encourage punters to try the many amazing restaurants and take away venues on the famous Brunswick Street and bring them into our establishment to eat.
Specials at Evelyn Hotel
Monday

Happy Hour

Various

Monday to Friday 5pm - 7pm $3 Pots & $6 Pints tap beers/cider

Updated 9 months ago

Monday

Jugs Special

$10.00

Monday & Tuesday ALL DAY $10 Jug of Globe Draught

Updated 9 months ago

Tuesday

Happy Hour

Various

Monday to Friday 5pm - 7pm $3 Pots & $6 Pints tap beers/cider

Updated 9 months ago

Tuesday

Jugs Special

$10.00

Monday & Tuesday ALL DAY $10 Jug of Globe Draught

Updated 9 months ago

Wednesday

Happy Hour

Various

Monday to Friday 5pm - 7pm $3 Pots & $6 Pints tap beers/cider

Updated 9 months ago

Thursday

Happy Hour

Various

Monday to Friday 5pm - 7pm $3 Pots & $6 Pints tap beers/cider

Updated 9 months ago

Thursday

Drinks Specials after 8pm

Various

$2.50 Pots of Globe Draught & $5 House Vodka from 8pm

Updated 9 months ago

Friday

Happy Hour

Various

Monday to Friday 5pm - 7pm $3 Pots & $6 Pints tap beers/cider

Updated 9 months ago
Other specials nearby today
comments powered by

Disqus