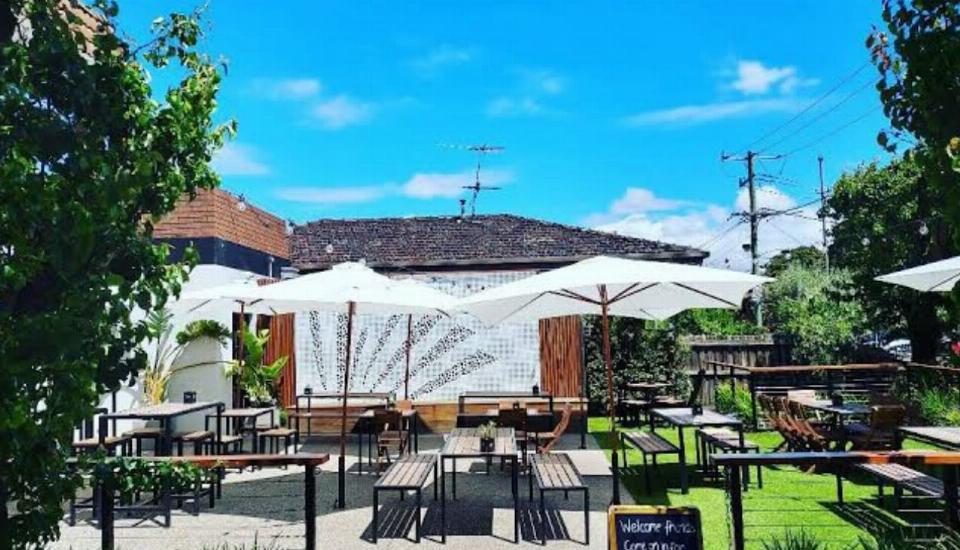 Charles and Gamon
2 Gamon Street,
Seddon
3011
Website:

Telephone:
Charles and Gamon in Seddon has 10 weekly specials including their Monday Funky Bunch Trivia special and also a Cheeky Hours between 4pm - 6pm on Monday's. Check out all their cheap deals below!
Charles & Gamon (C&G) opened on April 23, 2015. Located on - you guessed it - the corner of Charles and Gamon St (Seddon), we are aiming to bring something new and a little different to the inner west.

As a bar and casual dining destination, C&G is passionate about discovering the provenance of our food and the unique stories that have gone into producing all the beers, wines and spirits that we put on our shelves.

We welcome people at any time on a walk in basis, to snack at the bar, soak up the sun (or heaters!) in our large courtyard, or enjoy the menu in our booth seating. If you prefer, we take bookings and are also available for functions.

Please take time to roam our site for more information and feel free to contact us with any questions and enquiries that you may have. Most importantly, we hope that you find time to pay us a visit soon.
Specials at Charles and Gamon
Monday

Funky Bunch Trivia

$17.00

Monday Nights have never been the same! Presenting Funky Bunch Trivia (kicks off at 7pm) Free entry, special Monday $17 menu, heaps of prizes to be won Call 9689 0203 to book your tables

Updated 1 year ago - may be way outdated

Monday

Cheeky Hours between 4pm - 6pm

$6.00

$6 schooners and wine

Updated 1 year ago - may be way outdated

Tuesday

Cheeky Hours between 4pm - 6pm

$6.00

$6 schooners and wine

Updated 1 year ago - may be way outdated

Tuesday

Mid Week Mains

$17.00

Every Tuesday, Wednesday or Thursday: Schnitz, chips + slaw or Calamari salad or Bangers + mash

Updated 10 months ago

Wednesday

Cheeky Hours between 4pm - 6pm

$6.00

$6 schooners and wine

Updated 1 year ago - may be way outdated

Wednesday

Mid Week Mains

$17.00

Every Tuesday, Wednesday or Thursday: Schnitz, chips + slaw or Calamari salad or Bangers + mash

Updated 10 months ago

Thursday

Cheeky Hours between 4pm - 6pm

$6.00

$6 schooners and wine

Updated 1 year ago - may be way outdated

Thursday

Mid Week Mains

$17.00

Every Tuesday, Wednesday or Thursday: Schnitz, chips + slaw or Calamari salad or Bangers + mash

Updated 10 months ago

Friday

Cheeky Hours between 4pm - 6pm

$6.00

$6 schooners and wine

Updated 1 year ago - may be way outdated

Sunday

Sunday Roast

$20.00

$20 Sunday Roasts: CHOOK | LAMB | BEEF SUNDAYS FROM 12 NOON

Updated 10 months ago
Other specials nearby today
comments powered by

Disqus