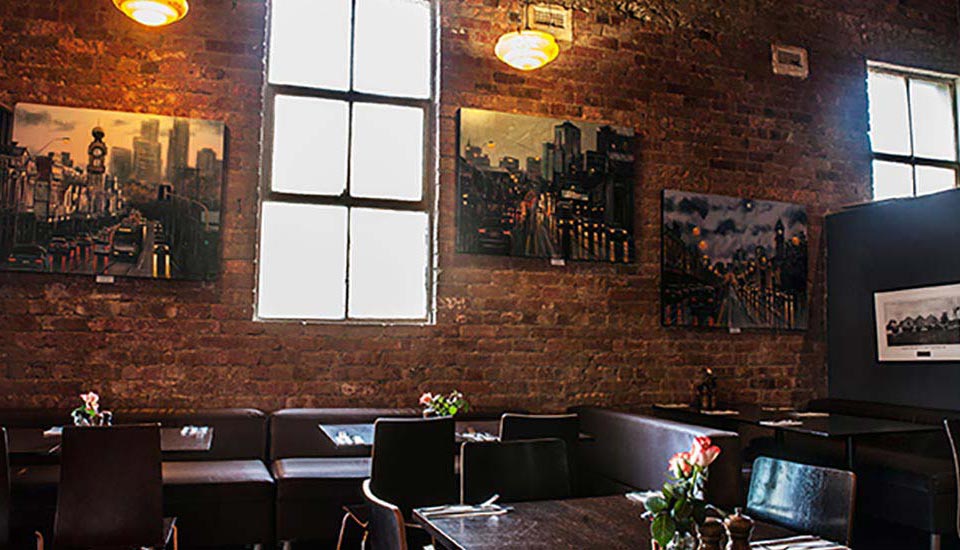 Boheme Restaurant Bar
368 Bridge Rd,
Richmond
3121
Website:

Telephone:
Boheme Restaurant Bar in Richmond has 8 weekly specials including their Monday International Super Parma special and also a Daily Lunch Special on Monday's. Check out all their cheap deals below!
In the heart of Richmond, Victoria is one of Melbourne's best loved cafe, restaurants; Boheme.
Perfect for weekend breakfasts.

Breakfast From 8am until 4pm, delightful meals to help keep you going throughout the day.

Lunch & Dinner Open until late, we will satisfy any connoisseur of fine food.

Specials Great value for you and your friends.
Specials at Boheme Restaurant Bar
Monday

International Super Parma

$12.50

Italian Bolognese Parma Bolognaise Sauce, Parmesan & Mozzarella Hawaiian Pineapple Parma Pineapple, Napoli & Mozzarella South Yarra Yuppie Parma Semi Dried Tomato, Bocconcini, Napoli & Mozzarella English Virginia Ham Parma Virginia Ham, Napoli & Mozzarella Indian Tandoori Parma Tandoori Sauce, Pappadums & Mozzarella Mexican Nachoe Parma Salsa, Corn Chips, Mozzarella, Sour Cream & Guacamole Aussie Bacon & Egg Parma Bacon, Egg, Napoli & Mozzarella Texas Meat Lovers Parma Ham, Bacon, Salami, Bbq Sauce, Napoli & Mozzarella Lygon Street Traditional Parma Napoli & Mozzarella Greek Olive & Fetta Parma Olives, Feta, Napoli & Mozzarella Spanish Chorizo Parma Chorizo Sausage, Napoli & Mozzarella Irish Potato Parma Potatoes, Napoli & Mozzarella *all meals served with shoe string fries & salad. Available monday nights 5pm - late. Dine in only

Updated 8 months ago

Monday

Daily Lunch Special

$8.90

Any large pizza only $8.90 Monday to Friday

Updated 8 months ago

Tuesday

Daily Lunch Special

$8.90

Any large pizza only $8.90 Monday to Friday

Updated 8 months ago

Tuesday

Pasta All Day

$12.50

Only $12.50 every Tuesday for pasta dishes

Updated 8 months ago

Wednesday

Daily Lunch Special

$8.90

Any large pizza only $8.90 Monday to Friday

Updated 8 months ago

Wednesday

Steak Night

Various

Every Wednesday it's Steak Night at the Boheme. Served with Chips and Salad

Updated 8 months ago

Thursday

Daily Lunch Special

$8.90

Any large pizza only $8.90 Monday to Friday

Updated 8 months ago

Friday

Daily Lunch Special

$8.90

Any large pizza only $8.90 Monday to Friday

Updated 8 months ago
Other specials nearby today
comments powered by

Disqus