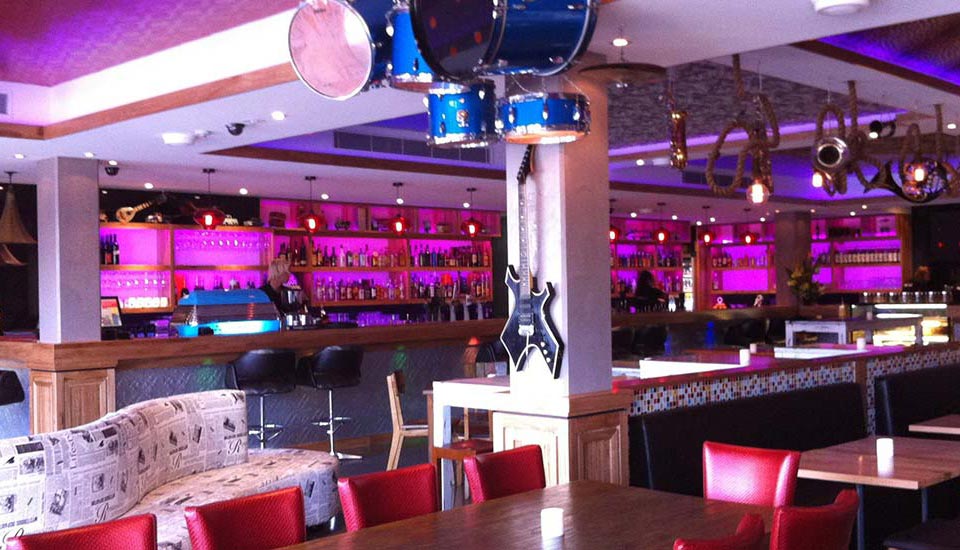 Abbey Road Cafe
129-131 Acland Street,
St Kilda
3182
Website:

Telephone:
Abbey Road Cafe in St Kilda has 7 weekly specials including their Monday Happy Hour special and also a Happy Hour on Tuesday's. Check out all their cheap deals below!
We are John and Angie, a brother-sister duo with a love of food, people and music. Our passions led us into the hospitality industry, which we have now been in for most of our lives both in Melbourne and Cyprus. Influenced by our Greek Cypriot heritage, our motto is: eat well, drink well, share with friends and family and be happy.

Our mission is to deliver to you fresh homestyle food, fantastic drinks, soul moving music, friendly efficient service and a cracking good time in one of the coolest cities in the world! So, chill out and enjoy and welcome to our family.
Specials at Abbey Road Cafe
Monday

Happy Hour

Various

3pm - 7pm Monday to Friday $13 jugs, choice of tap $10 sex on the beach cocktail $ 6 house wines

Updated 10 months ago

Tuesday

Happy Hour

Various

3pm - 7pm Monday to Friday $13 jugs, choice of tap $10 sex on the beach cocktail $ 6 house wines

Updated 10 months ago

Wednesday

Happy Hour

Various

3pm - 7pm Monday to Friday $13 jugs, choice of tap $10 sex on the beach cocktail $ 6 house wines

Updated 10 months ago

Thursday

Chicken Parma

$15.00

Chicken parma, served with chips and salad.

Updated 10 months ago

Thursday

Happy Hour

Various

3pm - 7pm Monday to Friday $13 jugs, choice of tap $10 sex on the beach cocktail $ 6 house wines

Updated 10 months ago

Friday

T-Bone Steak Night

$24.00

T-Bone steak, chips & salad.

Updated 10 months ago

Friday

Happy Hour

Various

3pm - 7pm Monday to Friday $13 jugs, choice of tap $10 sex on the beach cocktail $ 6 house wines

Updated 10 months ago
Other specials nearby today
comments powered by

Disqus